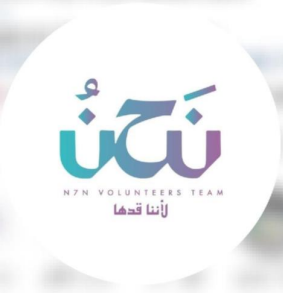 Welcome to the Volunteer Bank!
N7N a volunteer team made up of a group of individuals committed to serving and developing our community. Our team is characterized by
the diversity of its members and their various experiences, which allows us to meet the needs of different communities and work on implementing many volunteer projects
and activities.
We rely on our volunteers who wish to contribute their skills and experience to serve the community, and they are selected, trained,
and organized by the management team. We organize our activities and events regularly, and we strive hard to provide a comfortable
and encouraging working environment for all volunteers.
If you are interested in joining our team and contributing to the service of the community, please contact us via email or our website.
We look forward to welcoming you to our team!
The vision of our team, "N7N Volunteer," is to build a responsible volunteer community that works to improve the quality of life
in various communities. We strive to achieve this vision by organizing and implementing numerous volunteer
projects and activities, and encouraging communities to participate and volunteer.
We believe that volunteers are the key factor in realizing this vision, they are the ones who work hard
and persistently to provide help and improve life in various communities. We strive to provide
an encouraging and supportive environment for volunteers, where they can develop their skills and knowledge, learn from others,
and work as one team.
In this way, we aim to promote a spirit of volunteerism in the community and encourage more people
to participate in volunteer activities and improve the quality of life in various communities.